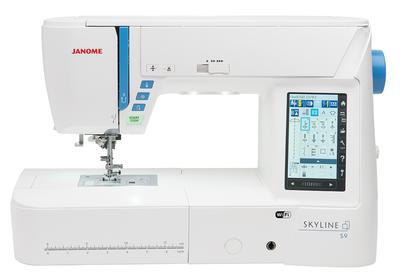 << Previous Product | Next Product >>
Janome Skyline S 9
Sewing + Embroidery in One! Packed with Top of the Line Features and WiFi. 
 The Janome Skyline S9 includes Wi-Fi capability that makes it easy to send embroidery designs from an iPad or computer straight to the machine. In addition, the Skyline S9 includes three iPad apps: AcuEdit, AcuMonitor and AcuSetter to make your sewing and embroidery time more efficient.
Printed at www.harboursewvac.com
© Copyright 2021 Harbour Sew & Vac, Inc.. All Rights Reserved.