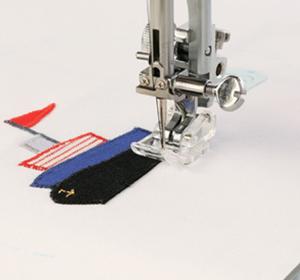 I Love to Sew with my Feet
Tuesday, April 24, 2018
Exploring your sewing machine presser feet.
$20
This class is free for customers that have purchased their machines from Harbour's Sew & Vac.
Expand your knowledge of your sewing machine and numerous feet in this two hour class.  The creative opportunities are limitless with specialty feet and accessories.
Email julie@harboursewvac.com to register.
Event Location

Harbour's Sew & Vac
659 Cary Towne Blvd.
Cary, NC 27511
Date & Time Info
April 24, 2018
11am-1pm